The floodgates of the US $1.9 trillion bailout law have been lifted and Marion and Polk counties expect the money to start pouring in.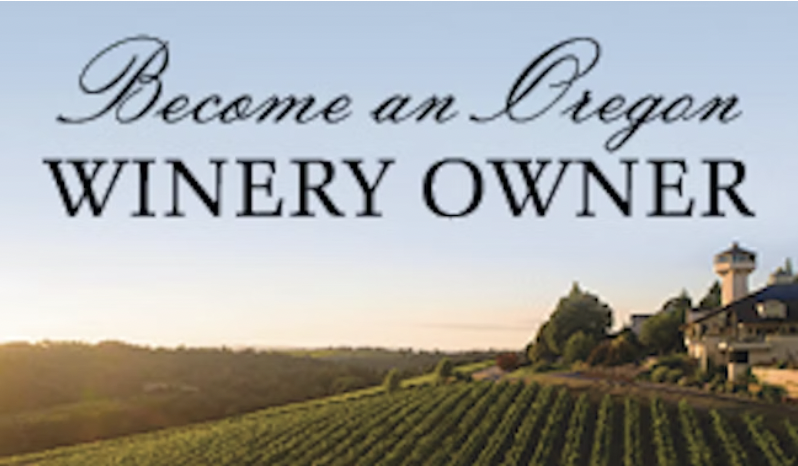 Local governments will soon find themselves with money they weren't sure would be approved just a few months ago. They now find themselves trying to analyze how much they will get and how they can be spent.
Salem plans to get $32.8 million in two installments over the next two years, city spokeswoman Emily DuPlessis-Enders said.
"We plan to focus these one-time funds to help the city and community recover from the effects of the pandemic and build our resilience for the future," she said in an email.
DuPlessis-Enders said the city expects the first batch of money within the next 60 days and has until 2024 to spend it.
It can be used to provide a bonus to essential government employees and replace revenue lost during the pandemic that would normally fund essential government services. It can also be used to improve water supply, sewer and broadband infrastructure.
The money cannot be used to reduce local taxes or to pay government pensions.
The incoming funds are more than four times what Salem received in federal reimbursements last year in response to the pandemic.
"As more details become known of these funds available to local government, a briefing report will be provided at a future City Council meeting," DuPlessis-Enders said.
Marion County is set to receive $67.4 million according to an estimate released by the National Association of Counties.
"Marion County is working through the details of the legislation from Congress and will consider a range of options before any final decisions are made. This is an opportunity for the county to make meaningful investments that will impact our community for years to come. We don't want to rush the process and make sure we are thoughtful and deliberate as we move forward. Commissioners will consider strategic investments that will benefit county residents and businesses," county spokeswoman Jolene Kelley said in an email.
Polk County Commissioner Craig Pope said his county is set to receive $16.7 million.
He said it was not entirely clear how the money could be spent. He said he was encouraged to see that broadband infrastructure, a priority for the rural county, is an authorized use of the money.
Pope expects to use some of the money to expand Internet access to more rural parts of Polk County.
He asked his team to contact Alryica, an Internet service provider based in Philomath, Oregon, to ask what they could do with additional funding.
The county has already spent $1 million with Alyrica to expand internet access through the construction of towers and other infrastructure improvements.
"We're not looking at big projects specifically that we would wishlist," Pope said. "We are looking at how we can distribute the taxpayer return in a way that benefits as many taxpayers as possible."
The Oregon Department of Education expects to receive about $1.12 billion to distribute to local school districts, said Mike Wiltfong, director of the finance and school facilities department. That's nearly double what Oregon schools have received from the previous two rounds of federal stimulus combined and will send tens of millions of dollars to the Salem-Keizer School District.
Specific amounts for districts have not yet been calculated, Wiltfong said, but should be available within the next two weeks.
Salem-Keizer School District chief operating officer Mike Wolfe said the district does not yet have a plan for spending the new money and is awaiting more guidance on how the funds can be spent. He said the district is tracking additional expenses resulting from the pandemic, which include protective gear like masks and extra cleaning supplies, as well as portable air filtration systems at some schools.
With local schools reopening for in-person classes, the school district has set up its own health authority to coordinate its response to any Covid cases in schools, promoting the head nurse to an administrator position, a said Wolfe. Salem-Keizer is currently hiring additional school nurses and licensed practical nurses and expects federal funding to cover personnel costs, Wolfe said.
Cherriots estimates it will receive $21 million from the new stimulus package, agency spokeswoman Patricia Feeny said in an email.
She said the agency's primary goal is to get transit service back to where it was before the pandemic while avoiding layoffs and other reductions in its workforce during the recovery.
"We will use these grant funds to offset the loss of revenue due to the impact of the COVID-19 pandemic on passenger fares and other funding source reductions," she said. "In addition to lost revenue, we will use these funds to pay for unforeseen expenses related to COVID-19."
Rachel Alexander and Jake Thomas contributed reporting.
This story has been updated to include comments from Marion County.
Do you have any advice? Contact reporter Saphara Harrell at 503-549-6250, [email protected]
Salem Reporter relies on community support to fund vital local journalism. You can help us do more.
SUBSCRIBE: A monthly digital subscription starts at $5 per month.
PRESENT: Give someone you know a subscription.
SINGLE PAYMENT: Contribute, knowing your support is going towards more local journalism you can trust.