Central and Eastern Europe (CEE) is a highly innovative hub for startups, with no less than 34 tech unicorns claiming roots in the region, according to a 2021 report from Dealroom and Google – among them Bolt, Wise and UiPath . The total enterprise value of tech startups was around €186 billion in 2021.
Despite the promising backdrop of an "evolving tech ecosystem" as Dealroom and Google put it, the private equity (PE) and venture capital (VC) market in the CEE countries is tiny.
Even taking into account a record €4.15 billion investment in private equity and venture capital in the region last year, according to figures from InvestEurope, this was only 3% of the total €138 billion invested in the continent in 2021. The region's share of total European fundraising was only 1.5%.
Investment is also highly concentrated: Poland and the Czech Republic accounted for a third of capital invested last year.
The government and multilateral organizations remain the main sources of capital. Indeed, 29% of funds raised in the CEECs come from such sources, including the European Investment Fund (EIF) and the European Bank for Reconstruction and Development (EBRD), as well as regional counterparts such as the PFR, the Polish group of development funds (figure 1). Almost half of the investments come from the CEEC region (Figure 2).
The EIF is a leading equity and venture capital investor, with a portfolio of around €35 ​​billion and over 1,000 funds.
Its resources of 60 billion euros come from its various shareholders – the European Investment Bank (EIB), the European Commission, EU member states and private institutional investors who provide 20 to 25% of the capital.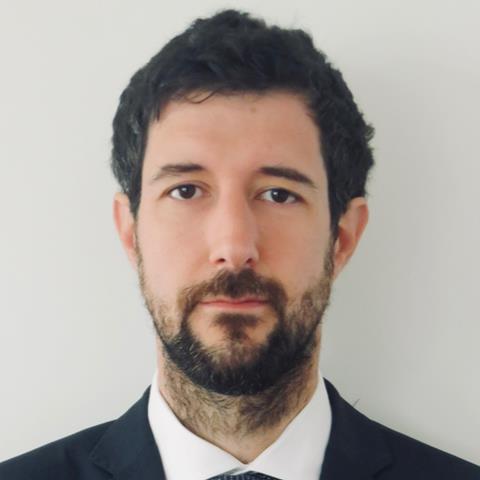 The last part is important: the EIB has a specific mandate to manage funds on behalf of private institutions across the continent. Its role as a market builder, working with national institutions to ensure that growth is not concentrated in a few prosperous European regions.
The task is not so simple in practice. Quoting figures from Invest Europe, Matteo Squilloni, Head of Equity Investments for Southern Europe at the EIF, says: "In 2021, of all funds raised in Europe, only 1% of capital raised by players European private equity funds come from institutional investors in Central and Eastern Europe.
"This means that in the portfolios of institutional investors in CEE, there is too little investment in private equity and venture capital, especially if you think of the fact that 30%, for example, comes from France.
"On the other hand, this is also reflected in the investment activities of the private equity and venture capital industries in Central and Eastern Europe."
Only 1.7% of capital raised for European buyouts was invested in companies located in the CEE region.
According to Squilloni, the two main challenges are raising funds and creating value. Overall, the CEEC market is clearly underdeveloped.
Fundraising, according to Squilloni, has always been difficult and investors recognize the limited appetite of investors in the region, mostly confined to a few family offices or funds of funds.
He says most of the more established players in the market are Polish, but the ongoing war in Ukraine is scaring away continental European investors.
"We observed some central and eastern European countries, like Croatia, where there is cooperation between these government agencies and pension funds and their game is working well."
Without increased support from institutional investors to create a real market infrastructure, venture capital and venture capital investments will not be able to develop in the region.
But the involvement of pension funds is still limited, estimated at 4%.
Changing growth drivers
PFR Ventures is part of the Polish PFR Group, the public institution responsible for attracting foreign investment and investing in funds.
It also supports the Polish economy by working with local managers in their fundraising efforts and educating wider stakeholders about private equity.
As part of a larger development institution, its aim is also to establish itself as the main point of contact for foreign investors and to support the growth of the private equity market.
The PFR Group is also the institution responsible for the implementation and administration of the current program of pension reform through self-affiliation.
But the regulations do not favor the investment of pension funds in private equity in Poland. Investment by pension funds in alternatives is capped at 10% and it seems that even this is not always possible.
Michal Gladys, Investment Director at PFR Ventures, says: "Currently, in Poland, it is almost impossible to invest in private equity [on a systemic level]. We have created a special working group to solve this problem and pave the way for institutional investors.
"The way we look at it is Sweden, where you have a very strong AP pension system that puts a significant amount of capital into private equity.
"Retirees benefit from the fact that there is a local private equity industry that generates good returns, sometimes doubling or tripling the capital.
"Conversely, it has created many private equity firms and some of these are actually dominant players in the private equity markets in Europe and beyond. The more capital, the more the profit made by the managers is added to the circle, which is what we hope to do.
Barriers to other regional investors
Jaka Kirn, investment manager of Triglav insurance company in Slovenia, says: "The main challenge, which we see when approaching alternative investments like private equity in the region, is that to attract foreign institutional investors, we need more investment from local institutions acting as anchor investors, with a better understanding of the region, businesses, etc.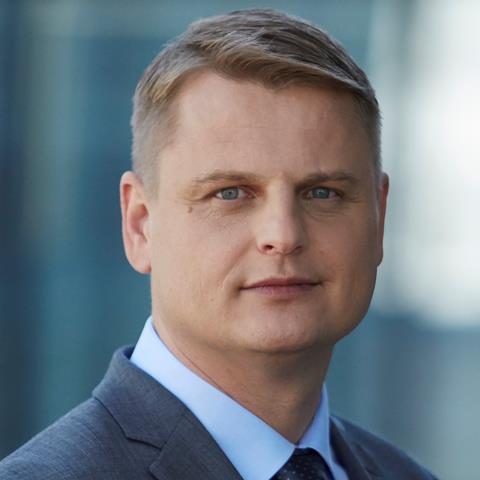 "This is a major difficulty because from the perspective of the policyholders we are not allowed to invest more and the portfolio theory means it makes more sense to diversify and invest overseas in markets more developed. But if we want this market to grow, we need more investment from local institutional investors.
According to Gordana Neralic, head of portfolio management at Erste Pension Funds in Croatia, a mandatory and voluntary pension fund management company, the company has invested in 14 different alternative funds but is now very close to the regulatory limit.
She says: "This is a pooled limit for both our private equity investments and indirect investments in emerging markets. We're reaching that point now, and we're on hold with the other investments in private equity funds, which limits what we can do.
"Another issue here is the ecosystem. We need to broaden the investor base. Until recently, there were only five investors: the EIF and four pension funds.
"So if you were a newcomer, it was difficult to raise capital without working with these funds, especially since we are only allowed to invest 10% in any of these funds, so you will need additional investors.
"This, on the other hand, is limited by the lack of appetite of HNWIs and it is only recently that we have started to see insurance companies take on the role of investor."
Vision for future sources of capital
Historically, the relatively higher GDP growth in the region, particularly linked to EU membership, has helped investors to obtain high returns from private equity and venture capital in the region, especially in investments in retail, healthcare or e-commerce.
Now, with high inflation and economic convergence no longer a driver, it could be increasingly difficult for private equity and venture capitalists to create value.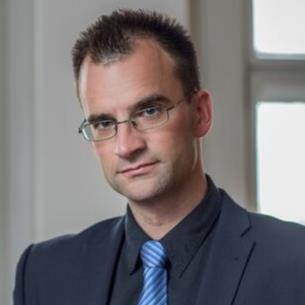 For its part, the EIF is now focusing more on the quality of the value creation strategies of private equity and venture capital funds, such as specific sector skills, track record of organic growth, digitization and put on the ESG.
Squilloni says the EIF tries to support as many funds as possible that invest in both venture capital and private equity, especially in cutting-edge technologies.
"The objective is to strengthen the competitiveness of the European Union in the digital economy. The sub-sectors are AI, blockchain, cybersecurity, quantum computing and all other e-commerce and all other digital sectors.
"The private equity and venture capital markets need our support, but also institutional investors on the ground. And starting from local investors, I believe, is the best game we can play.
In the absence of investment in local pension funds, one solution is to attract foreign capital from well-established institutional investors.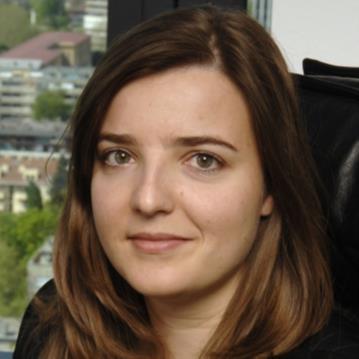 PFR Ventures has a vision to attract foreign investment capital, which could partly solve this gap. Gladys says: "Our main goal is to work with pan-European managers and bring them to Poland. We want to establish ourselves as the benchmark institution in the market.
He hopes that British, Dutch or German pension funds will be attracted by the added value that PFR Ventures and others can bring.
"In cases like InPost, we really help to do that," says Gladys. InPost is a Polish logistics company known for its smart parcel lockers, now found across Europe.
"If we succeed in helping a few of these managers get established, it could attract the attention of Western European pension funds," adds Gladys.
Could the Central and Eastern European private equity market be a new source of return for Swedish, Dutch or German retirees? With current institutional investments in the market at such low levels, only time will tell. For some, this could still be an unexplored opportunity.
Gladys concludes, "I think the kind of return associated with early private equity is still possible here."